Surrey Police
At Embrace I was tasked with the redesign of the Surrey Police website. We had to take a non-responsive, unloved, behemoth of over 1000 flat pages and create a fully responsive, accessible website that was easy to navigate and content manage.
Sitemaps, Wireframes, UX strategy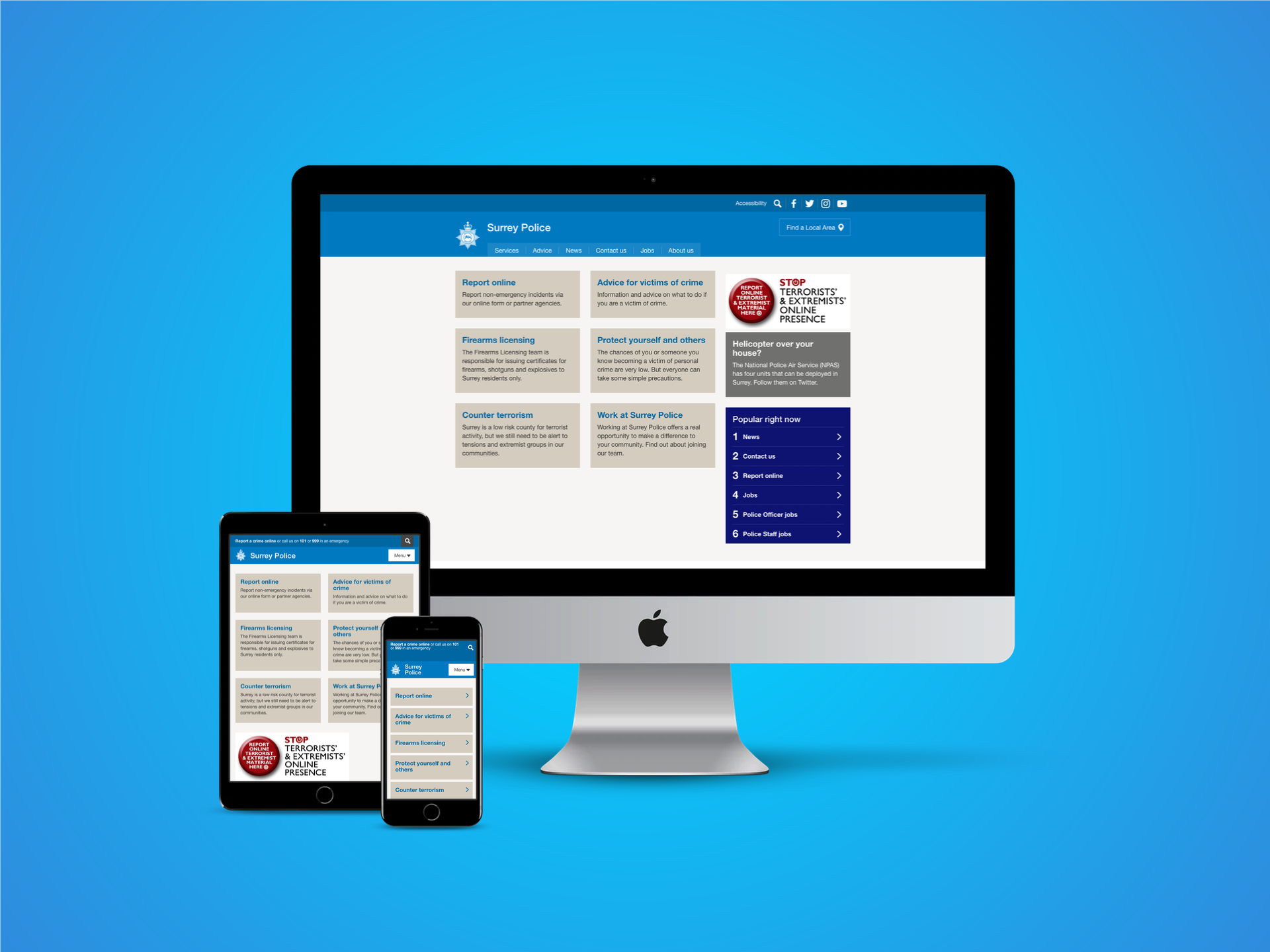 Alpha content sitemap
I reorganised the content of the original website to a much more succinct structure that had parents > children > grandchildren > great grandchildren, that made sense to the users. 
For example,
'Am I eligible'
used to be under a HUGE about us section, but made more sense to be under a
'Join us'
parent section. Users found this much easier to find and understand.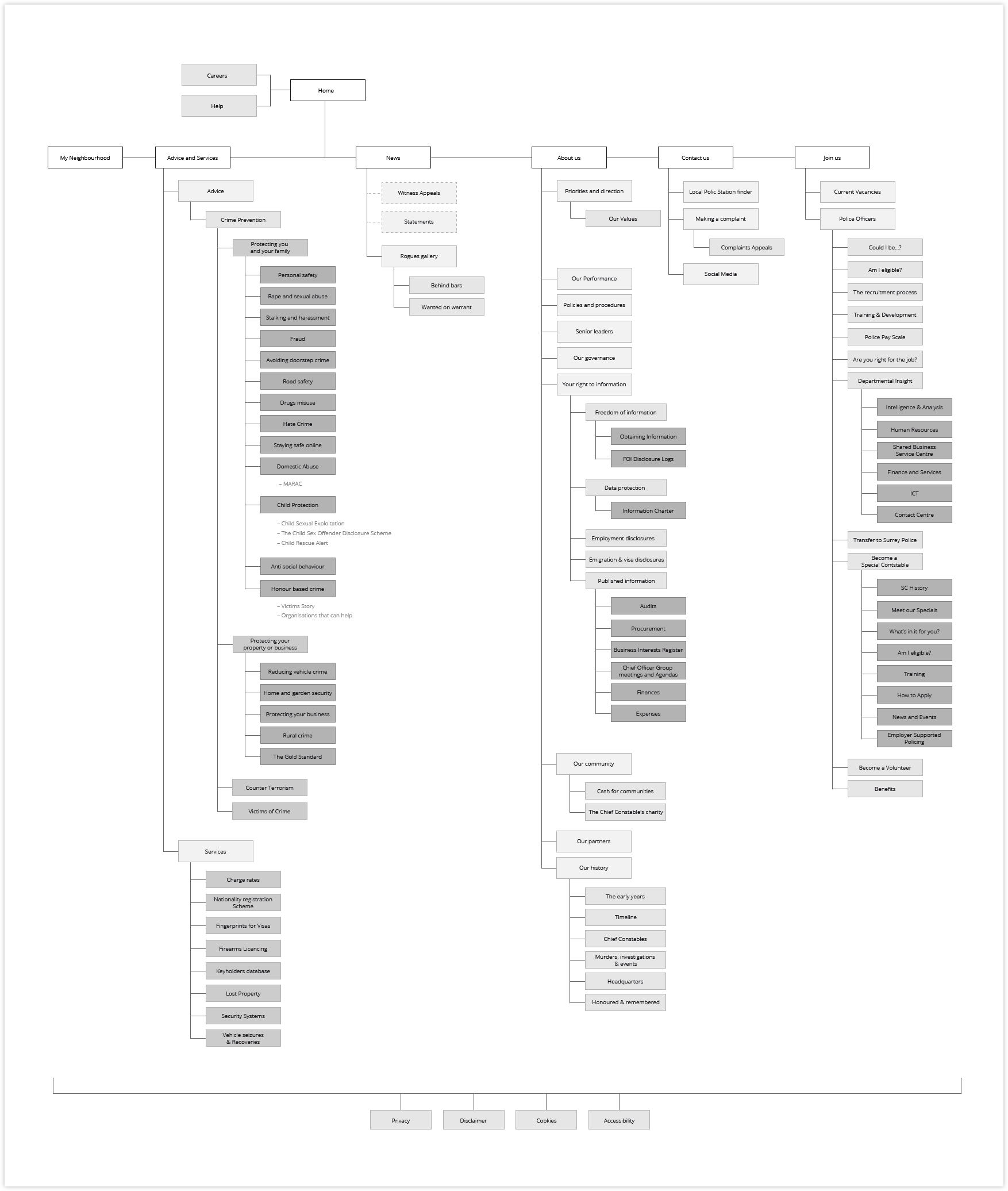 Alpha wireframes
Once content had been reorganised, it was my job to create alpha-wireframes for the new website. The geo-location feature and prominent location-first input allowed us to have many more pages available to the user at first glance. Users only cared about stories in their borough and so this approach made sense.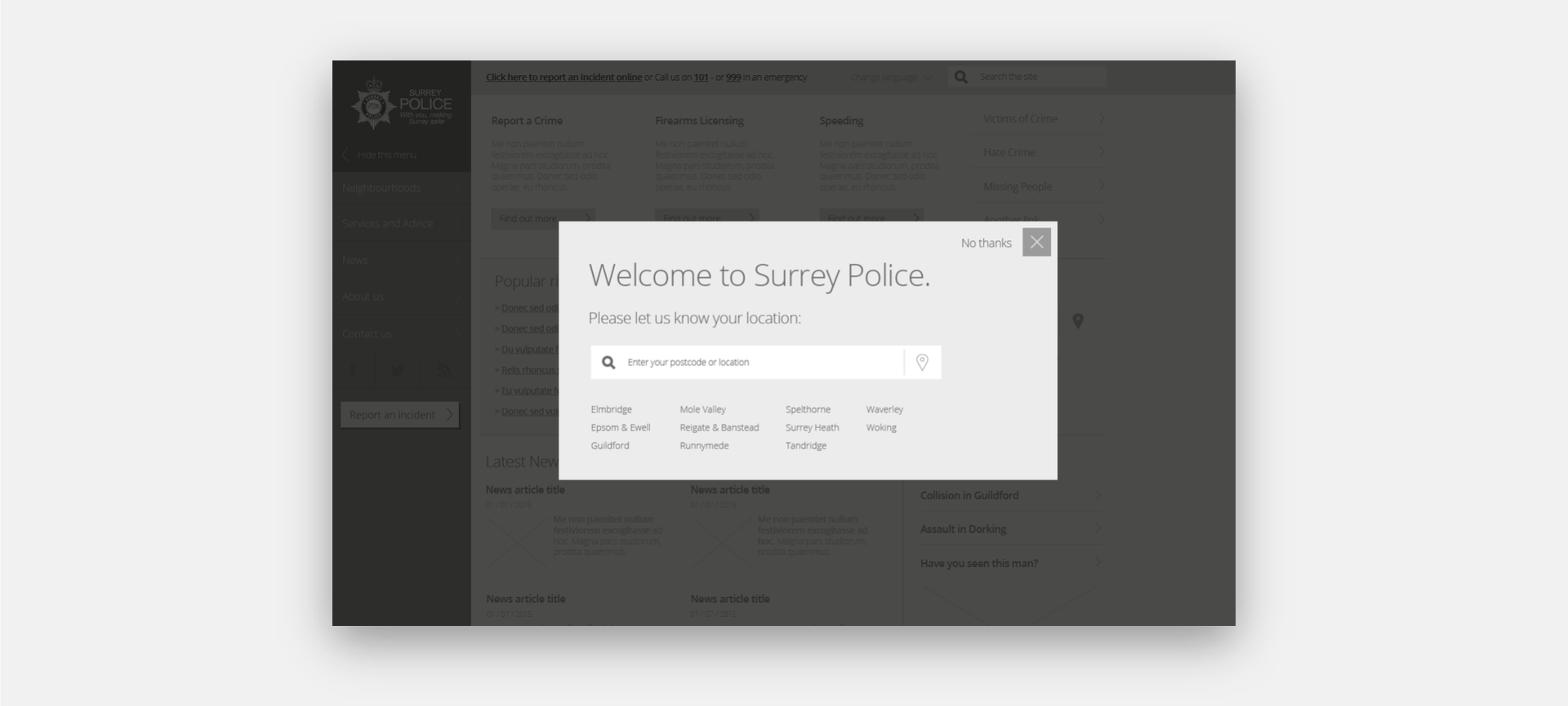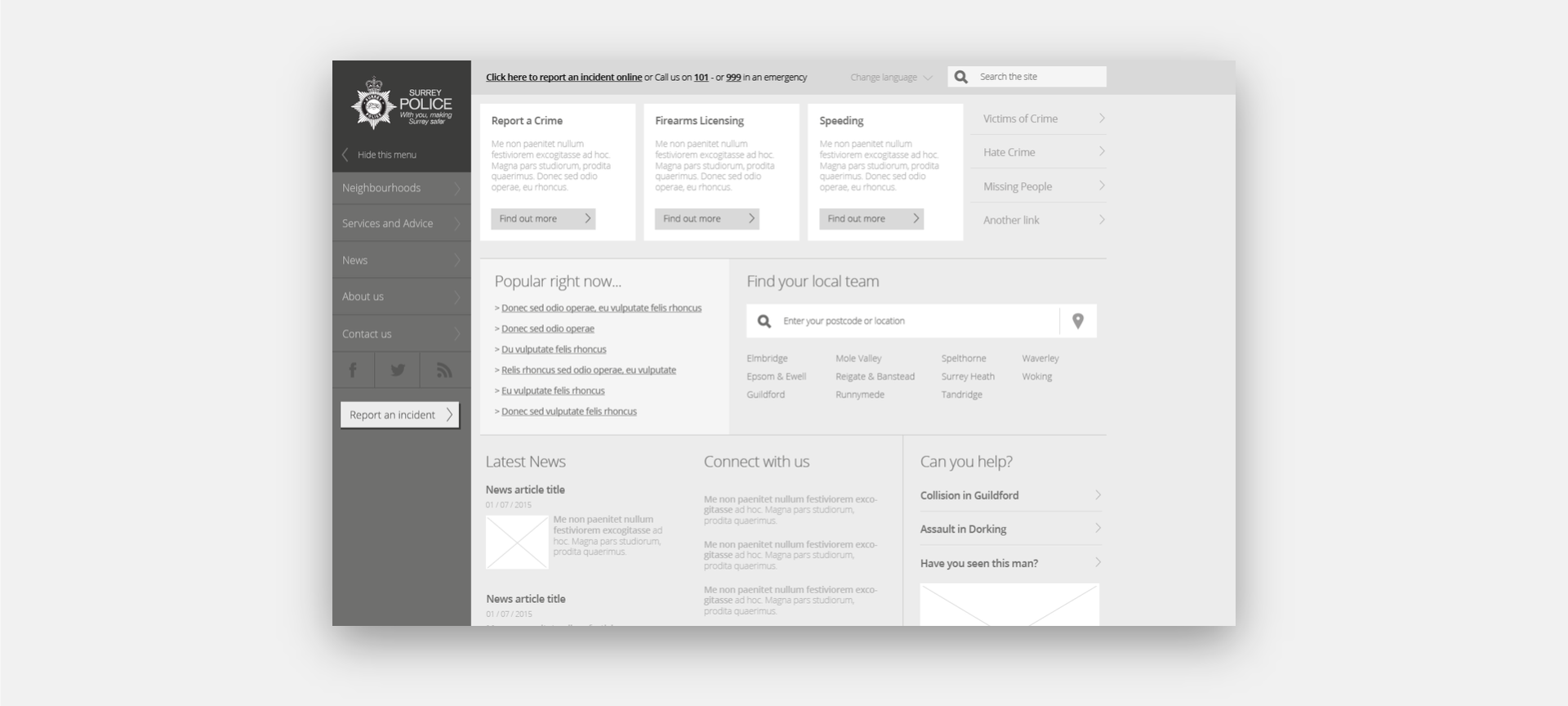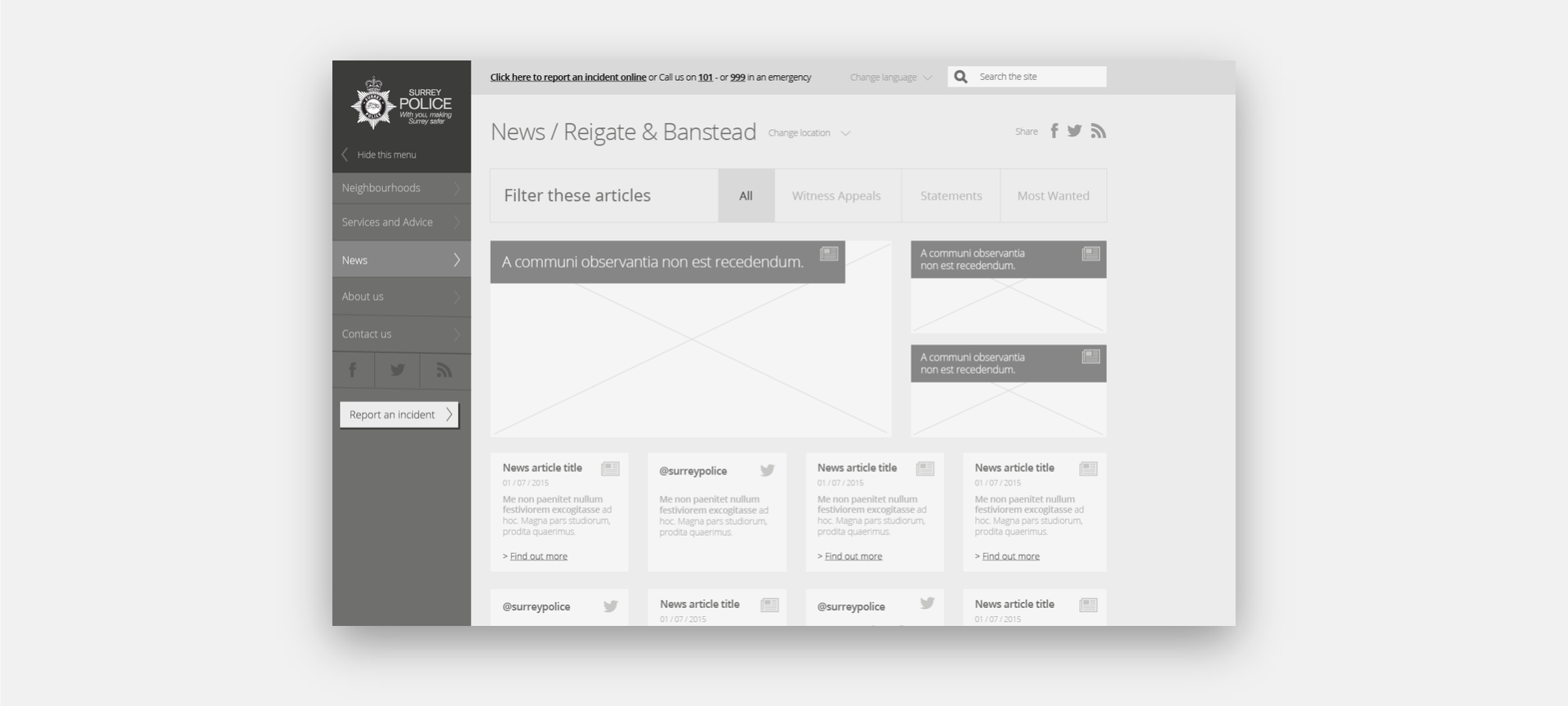 Location, Location, Location
With all parent sections, the location of the user was the most important aspect. Surrey Police knew that users mainly only cared about news and content from their town or borough, but allowing them to change their location was also important, as they might move around or visit other areas. 
Change location was available as a new-session modal, in the header and also in the main website navigation.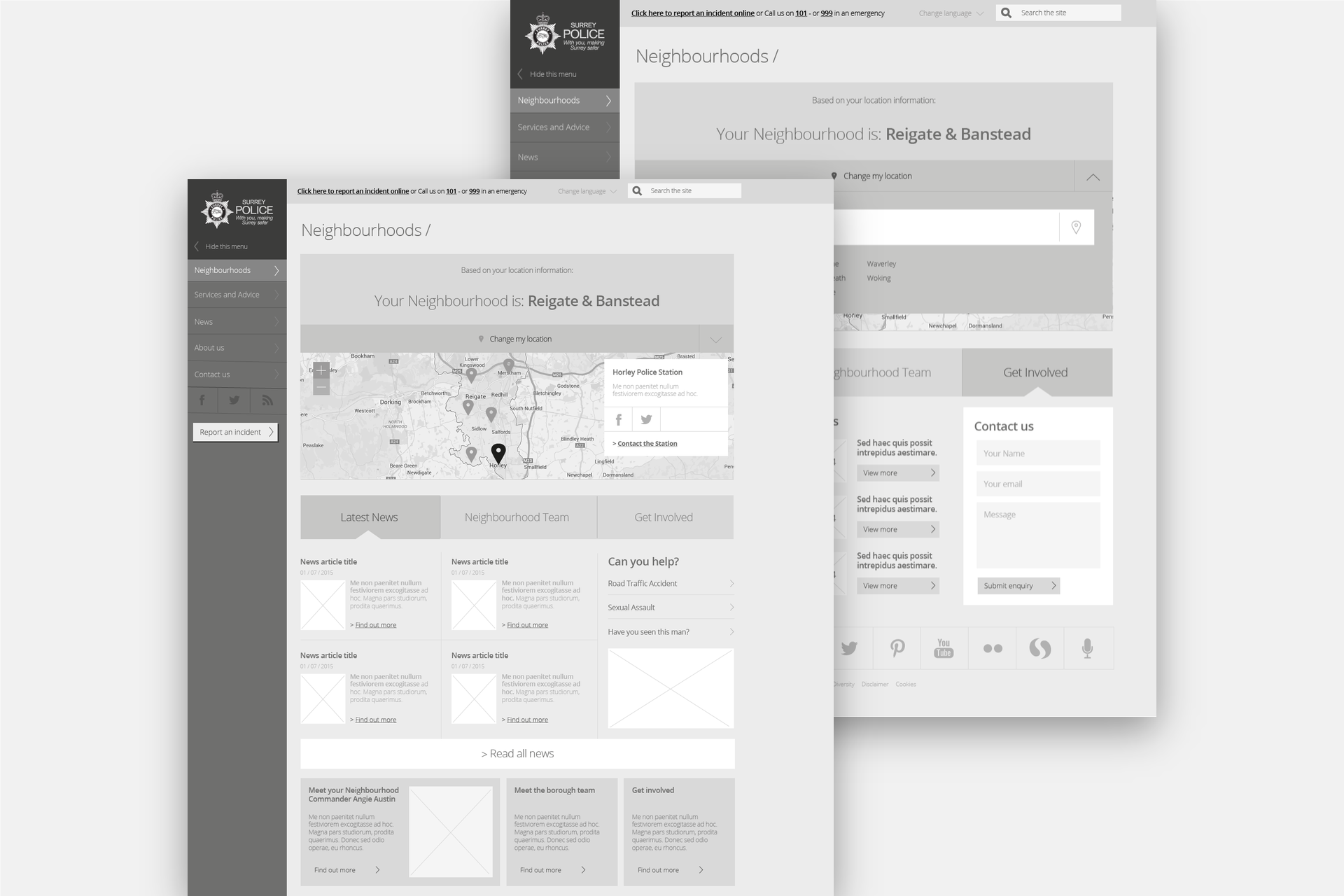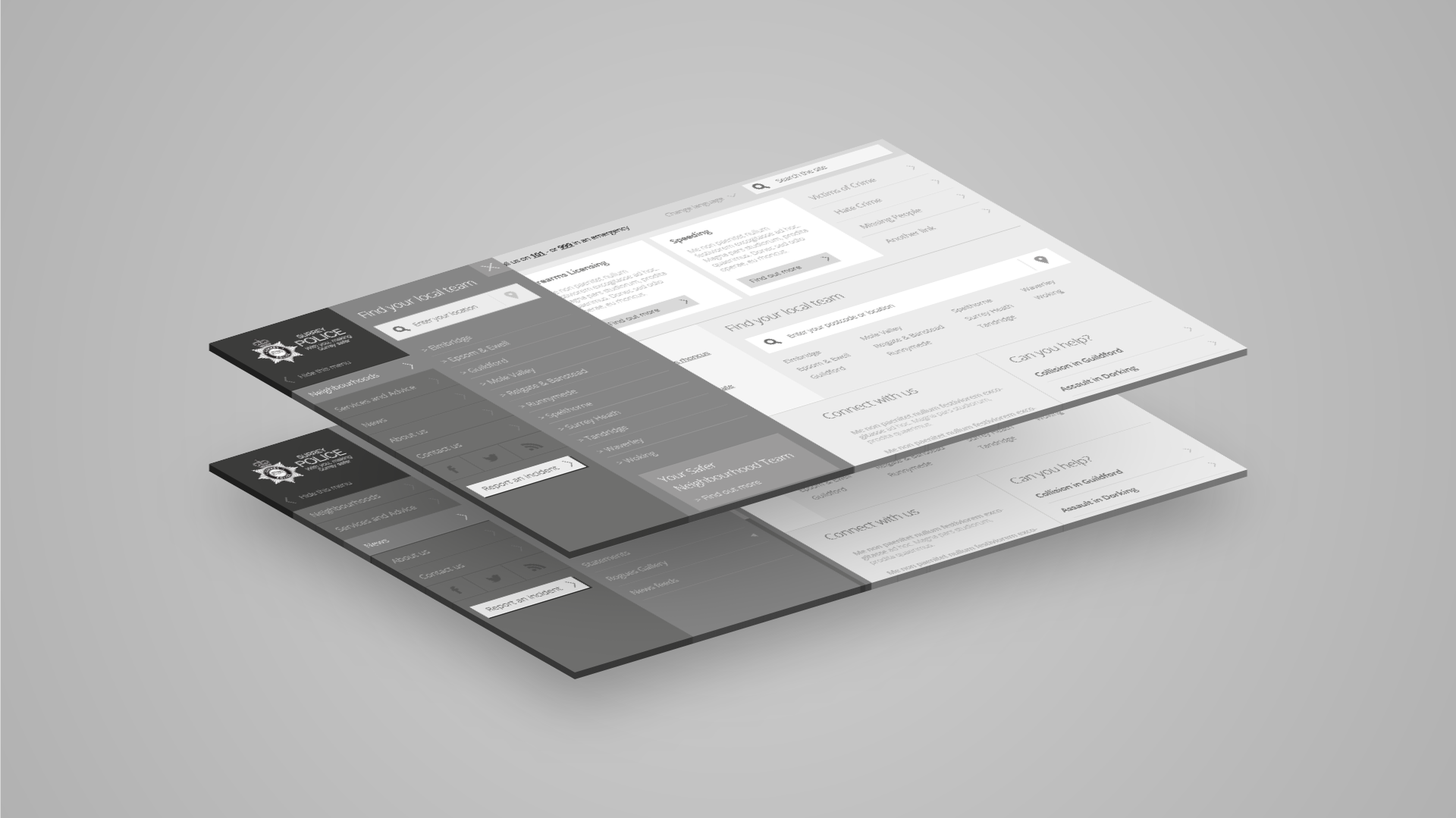 HTML5 mobile features
Unsurprisingly, the Surrey Police analytics showed users trying to access the site from mainly mobile devices. 
We set up the new website in a responsive framework and detailed plans for future features that could utilise HTML5, including the ability to photograph & report crimes directly from users devices, thus taking pressure off call centres when crime-report numbers were needed for insurance purposes.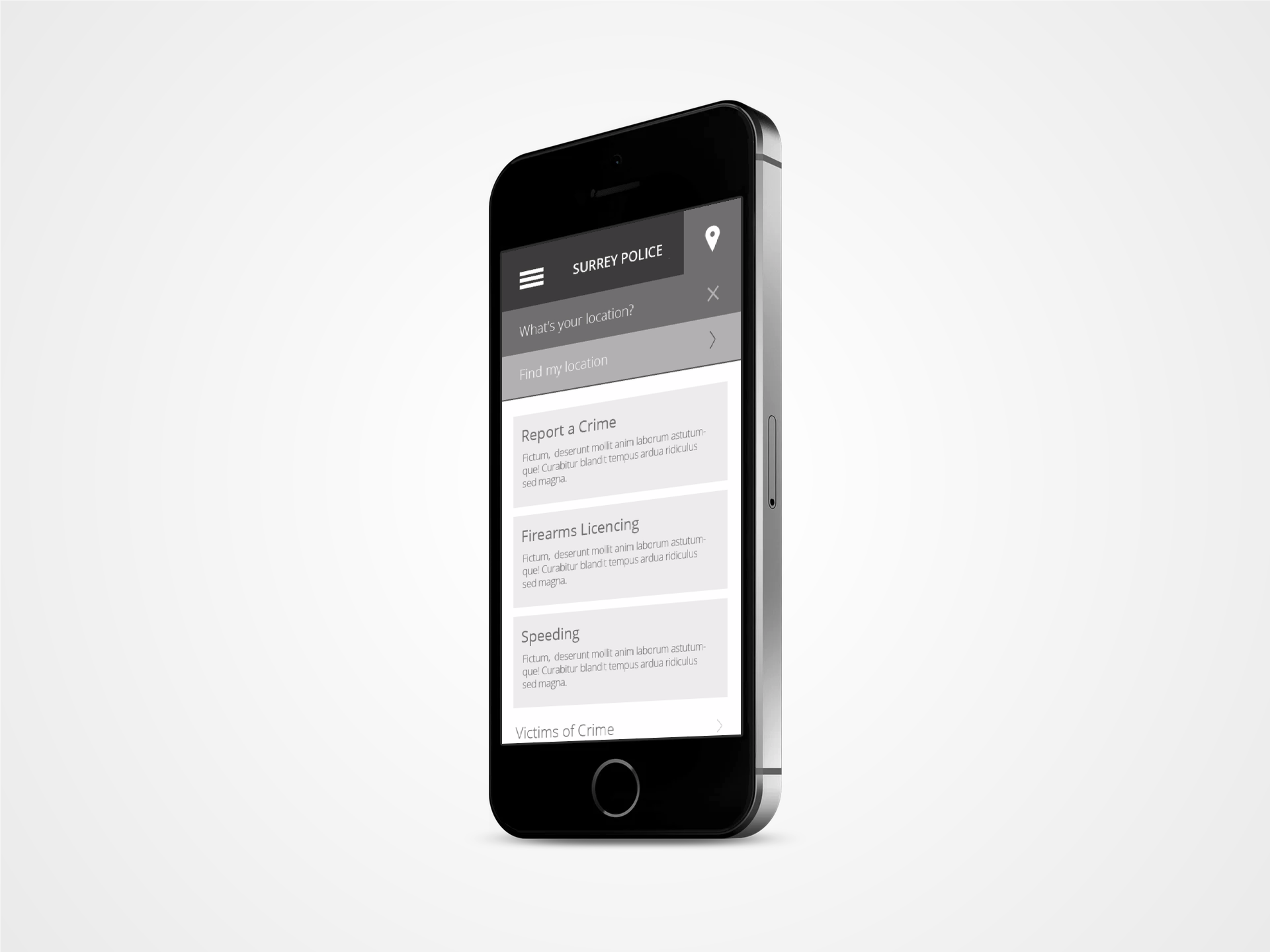 Moving forward
Surrey Police have moved forward with my initial ideas and have since completed the build, with Sussex Police also moving forward with the Geo-location led idea.