Troy Asset Management
Whilst working for Embrace, I designed and created high definition prototypes for Troy. There were many assets to the templates that needed consideration on mobile devices, including Fund display, search and menu.
Invision prototypes, UI design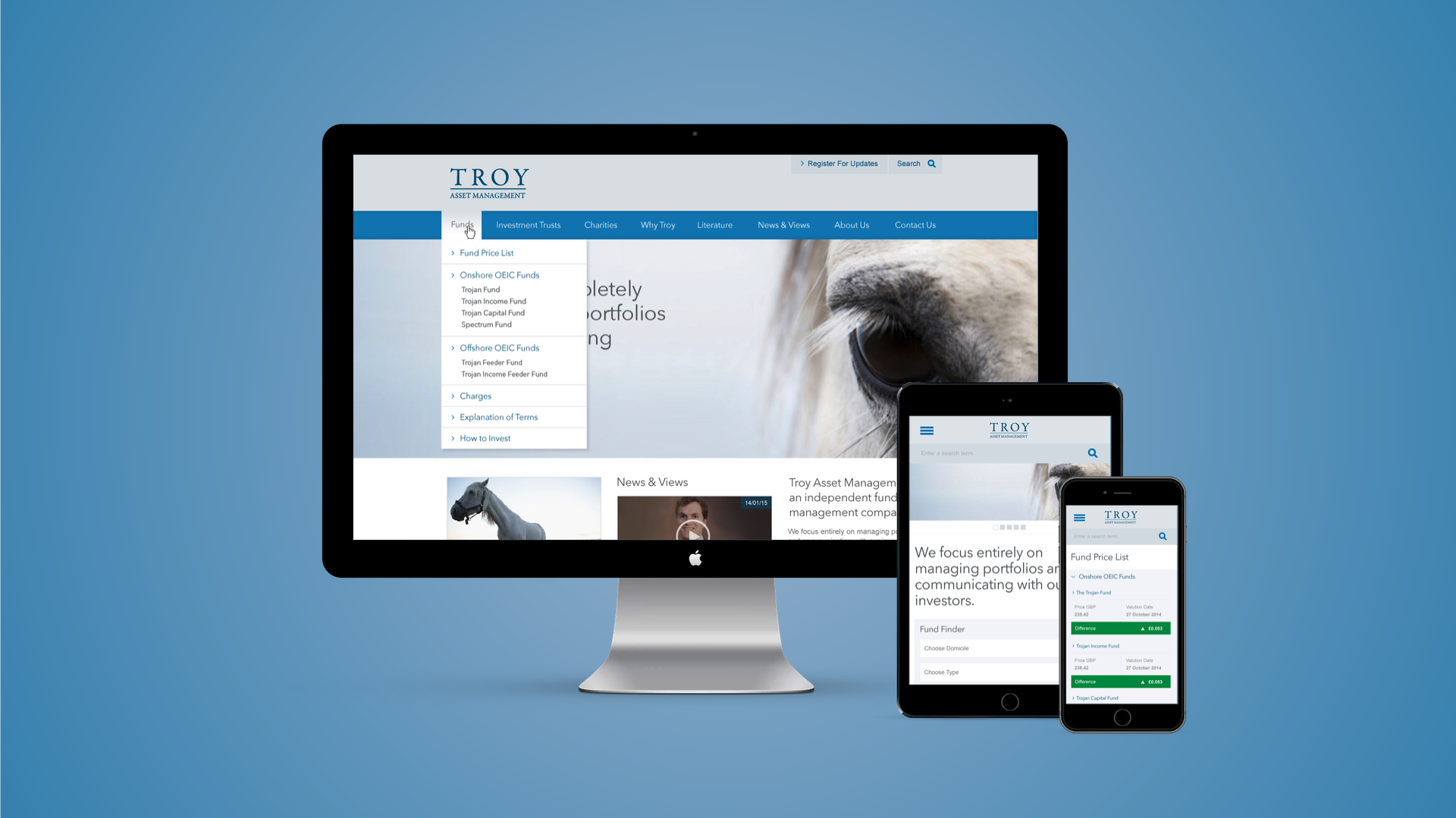 Invision mobile prototype:
This is a high definition prototype showing how the content sits in a mobile view at retina 640px width. This shows menu, content stacking and search bar views when used on a smaller screen.

Invision tablet prototype:
Showing how the content transfers itself to a tablet view <960px width. Much like the mobile view we get stacked content, but we have twice as many columns so in many cases we can place content adjacent to each other.