Unmissable.com
I created the online presence for Unmissable, a site where people can discover, share, win and buy the best experiences the world has to offer.
Sitemaps, Wireframes, User journey planning, UI design, HTML & CSS
Unmissable are a small company borne out of the desire to bring unique, intriguing and luxurious experiences from around the world to ordinary people. I had a specification to create something using large imagery, exciting design and delightful use experience to help bring the content to the users.
Using the design framework, I created high-definition prototypes of branded pages that could be used in promotions for companies such as TomTom as shown below. These would be specialist landing pages but keeping in line with the Unmissable brand itself.

Category pages were designed to delight the user when navigating to an area of interest. Here for example we moved the astronaut on mouse-move in a parallax effect with the earth.
​​​​​​​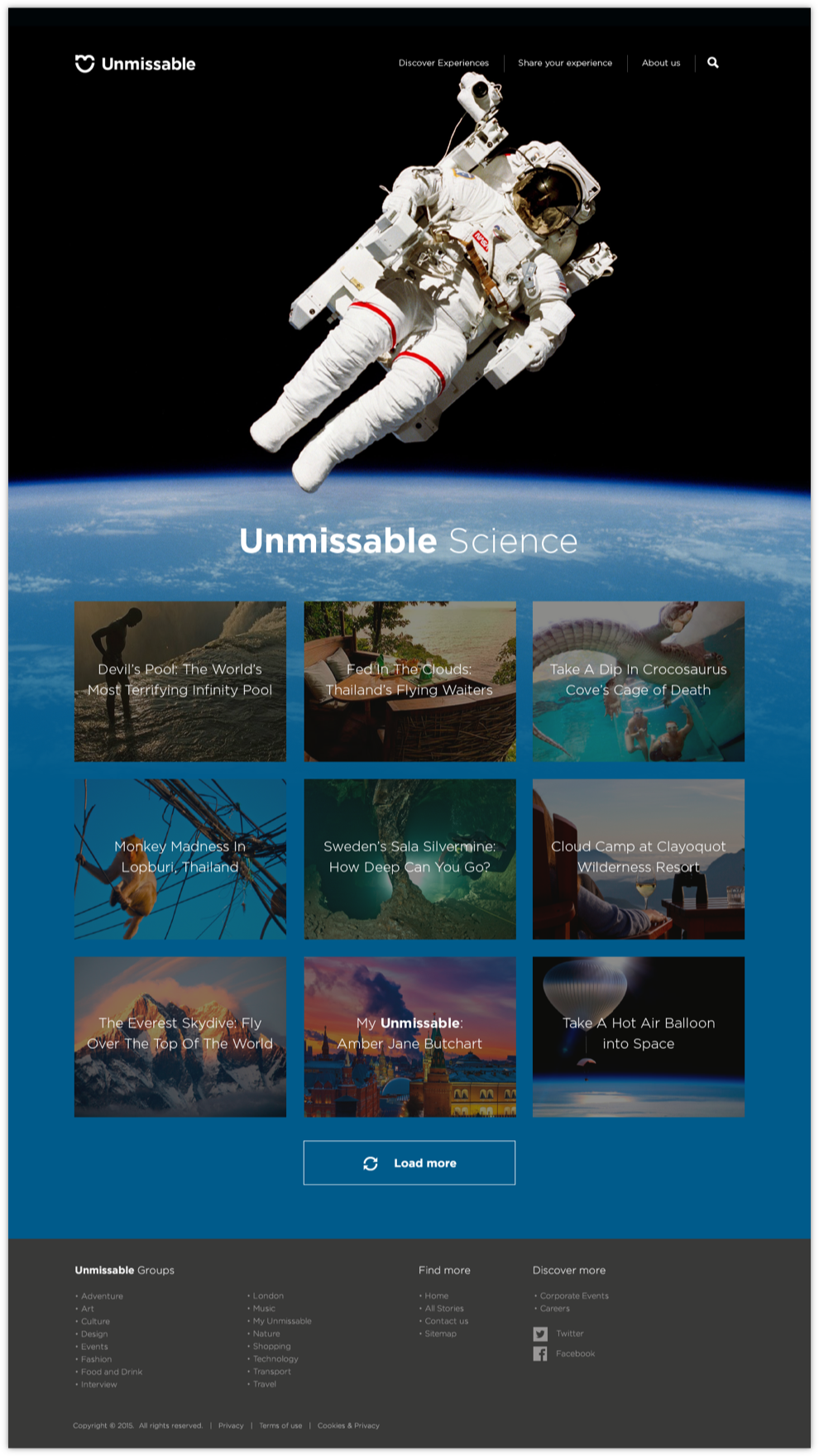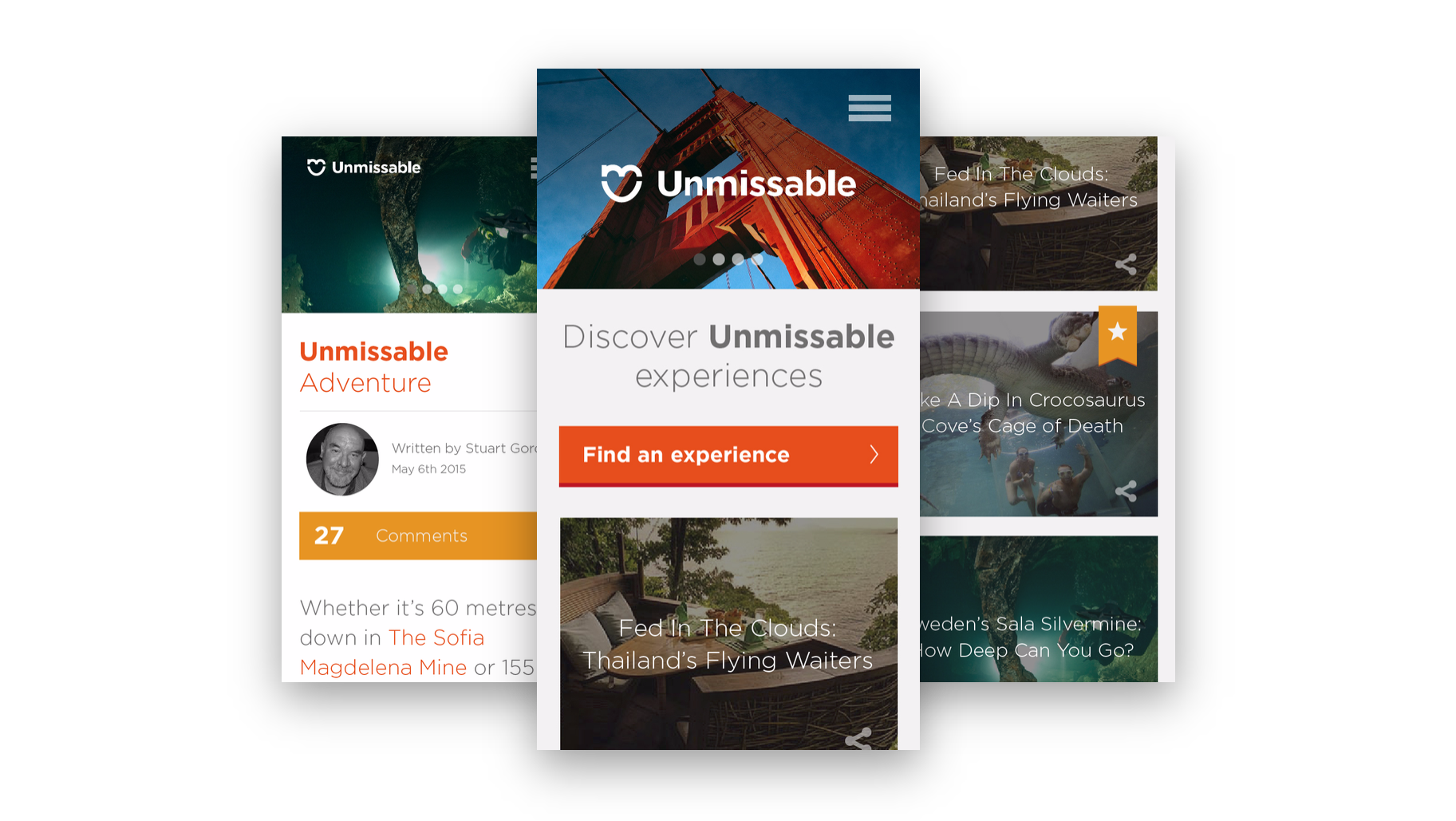 I created the alpha wireframes for the project, that formed the basis of the website and it's various journeys to come. We started with the front-end B2C site, to get the content out into the wold ASAP as a Wordpress platform. We created the templates to display the content in various forms using ACF in Wordpress and then the filters and also the search & results pages. Not to mention keeping in mind promotional pages showing how we might monetize the platform with advertising in mind.
Once the main Wordpress blog was designed, built and live, we concentrated on the purchase, bidding, and prize draw journeys which can be seen below in snippets. We started with favourites, and created a simple back end for users to log in and create their own profile and bookmark their favourite stories. To this we then added the ability for the more complex sections to plug into this area.